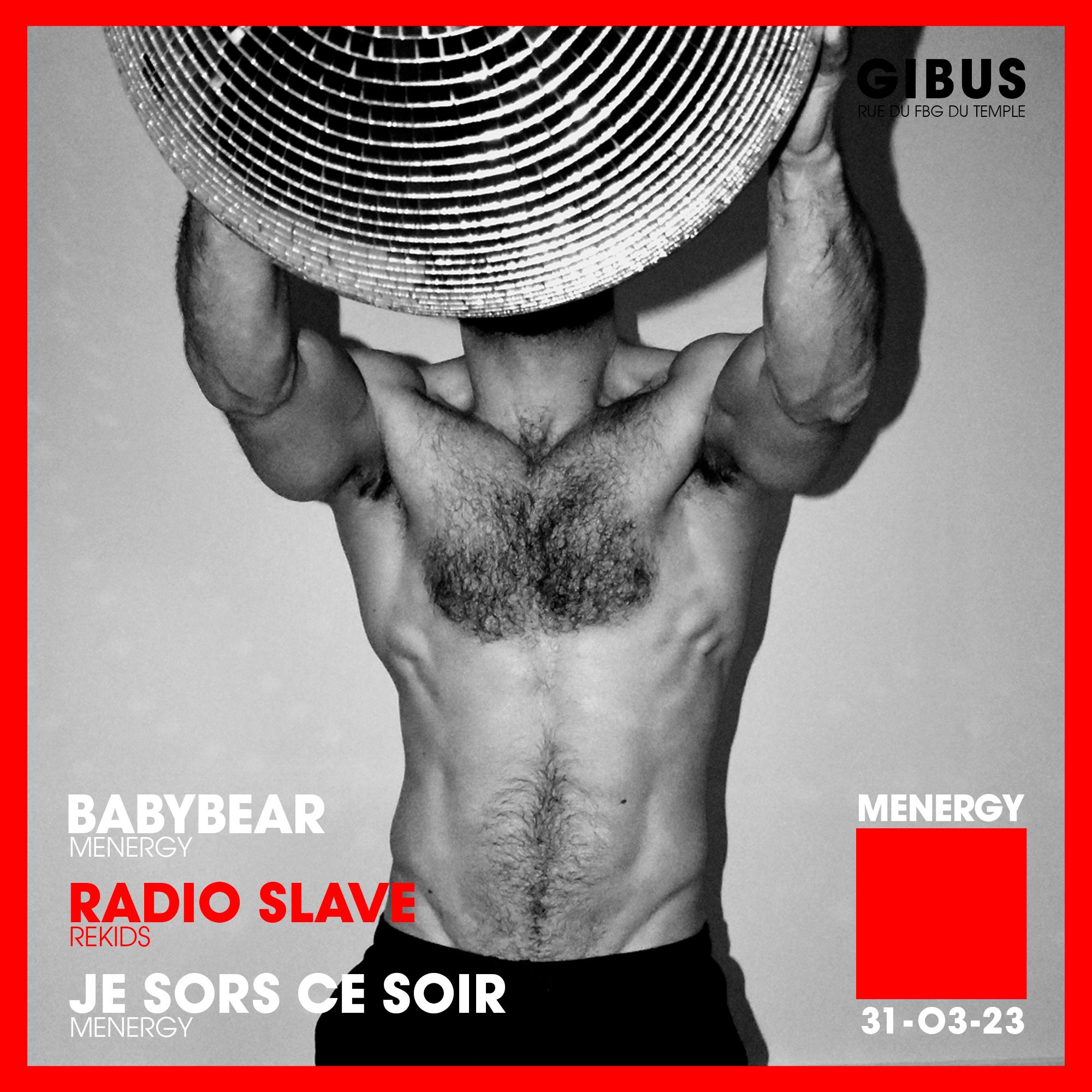 ★ MENERGY: slave to the rhythm… ★
★ RADIO SLAVE (Rekids)
Chacune de nos transes sur le dancefloor célèbre inconsciemment l'apport de Matt Edwards – via Radio Slave ou son label Rekids – à la musique de club. Devant son immense savoir, ses rythmes stroboscopiques, addictifs, le son obsessionnel et envoûtant qu'il délivre, tu ne pourras que t'abandonner. Tu danseras mon fils.
★ BABYBEAR (MENERGY) vous échauffera pour une séance de BDSM musical. On n'est pas venu pour rigoler.
★ JE SORS CE SOIR (MENERGY) vous embarquera dans des labyrinthes sonores que lui seul connaît. Promis, il connaît la sortie.
"The boys in the bedroom
Lovin' it up
Shootin' off energy,
We all know the feelin'
It's no misery
Talkin' about MENERGY" (Patrick Cowley)
Sur une idée originale de Babybear (Yannick) et Wonderbear (Oscar),
MENERGY est née à Paris en octobre 2014.
La direction artistique est assurée par Sébastien Coffre.