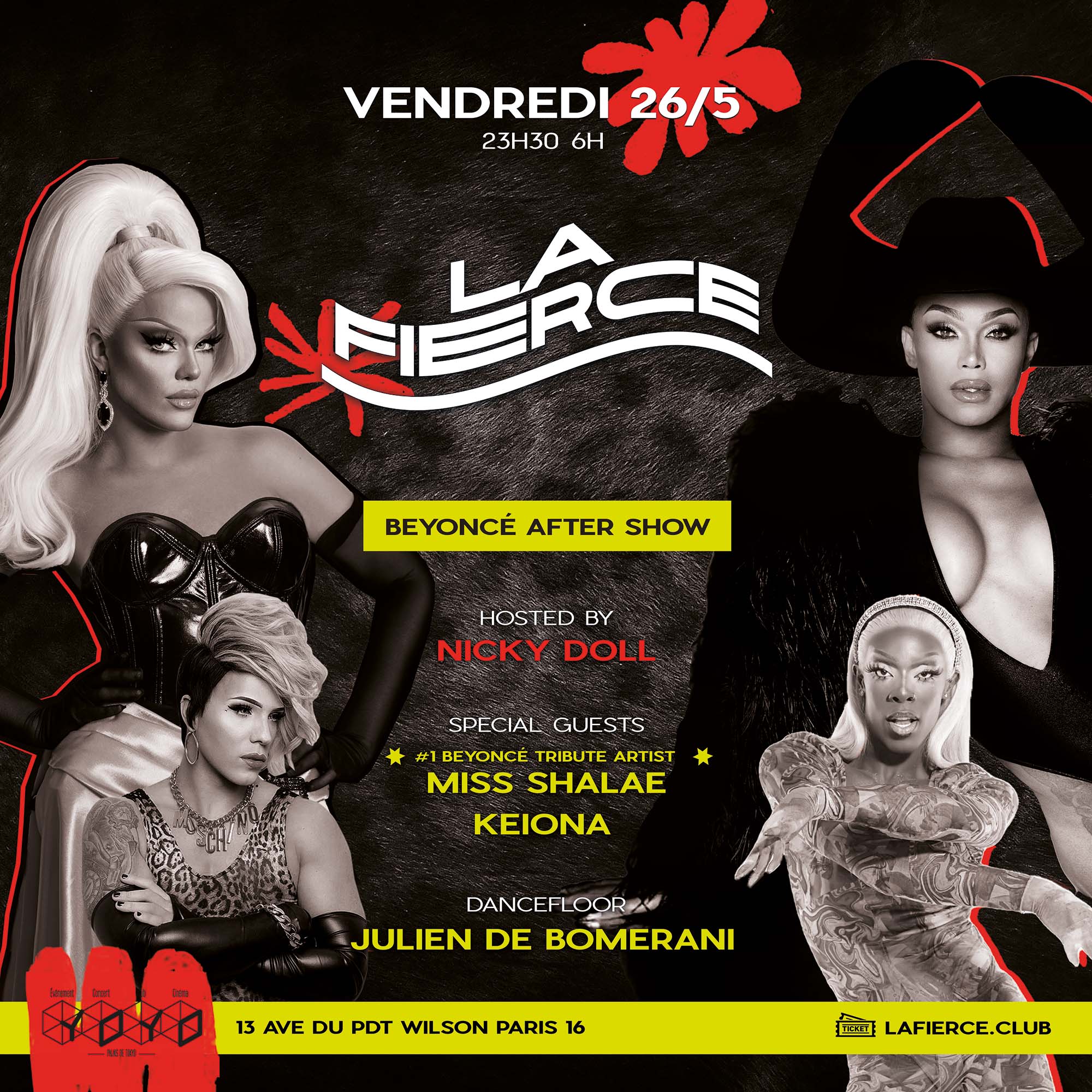 LA FIERCE

Everybody say FIEEEEERCE !!
★ Beyoncé After Show ★
Vendredi 26 Mai Friday May 26th
YOYO – Palais de Tokyo
★ The most sickening party is here ! ★
La Fierce, c'est le nouveau temple de l'art du drag avec des shows toute la nuit.
⚡️ Vendredi 26/5 au YOYO Palais de Tokyo
★ Charisma, Uniqueness, Nerve and Talent ★
Pour cette spéciale Beyoncé après le concert au Stade de France, nous recevrons en guest exceptionnelles Miss Shalae l'impersonator de Queen B n°1, Nicky Doll, qui anime Drag Race France ainsi que l'incroyable Keiona.
★ Let the music play ! ★
Sur le dancefloor, un set spécial Beyoncé Pop, House & All Time Classics by Julien de Bomerani.
★ We're born naked. The rest is drag. ★
🎟 Tickets maintenant disponibles
Évènement présenté par Olivier Croft & Gibus Events
Show mis en scène et chorégraphié par Daniel Dory
Identité visuelle Mélanie Guitton